Welcoming Mr. Creighton to Woodbridge High School
Mr. Creighton is one of the newest addition to the Woodbridge High School staff. He is currently teaching the Web/ Google class as well as College Career Readiness.
Barron Perspective: How long have you been teaching?
Mr. Creighton: 4 years
BP: Where did you go to college?
MC: Monmouth University
BP: What courses do you teach/ have you taught?
MC: Google Apps, Financial Literacy, Principals of Business, Microsoft Suite, Entrepreneurship, College and Career Readiness.
BP: What made you want to become a teacher?
MC: I knew the positive impact my former teachers had on my life and wanted to do the same for kids in high school today.
BP: What are your hobbies outside of school?
MC: Attending Jets and Penn State Football games, fishing, and surfing.
BP: Did you grow up in Woodbridge?
MC: Yes, I have lived in Iselin my whole life.
BP: How do you like Woodbridge High so far?
MC: Couldn't ask for a better location to continue my teaching career. Kids have been very respectful and coworkers and administrations have made this transition to WHS very easy and enjoyable for me.
About the Writer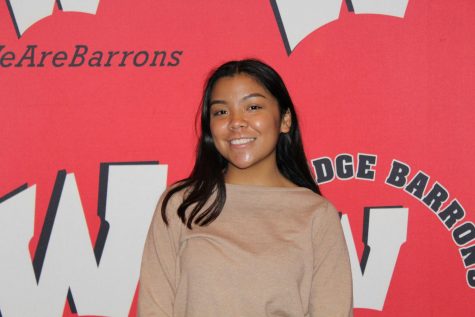 Mikaela Peralta, Broadcast Media
Mikaela Peralta is a senior currently attending Woodbridge High School, a steady AP student, and has been working for the Barron Perspective Newspaper...