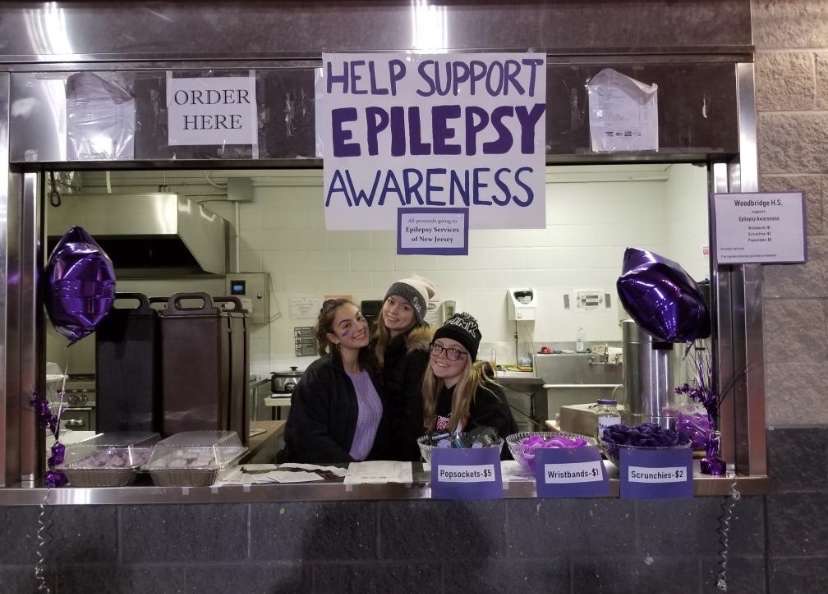 Gabriella Gangemi
Woodbridge High School has just celebrated Epilepsy Awareness Week. It was organized by Gabriella Gangemi with help from the senior class.
Gabriella was diagnosed with Epilepsy at age 15. Gangemi said, "It was a shocking event and I struggled a great amount. Recently, I have gotten involved with bringing awareness to different places and I want my high school to gain knowledge on the illness."
Mr. Switek and the senior class officers served as supporting roles in their contribution to the start of Epilepsy Awareness Week. Mr. Switek said, "One officer, Madison Carral, approached me with the idea. The idea came from Gabriella Gangemi; Gabby asked Madison to see if I could serve as the faculty advisor. I cannot emphasize enough that this is Gabriella Gangemi's idea."
Gabriella went through a long process to get Epilepsy Awareness Week started. First, she had to get permission from the school and asked Mr. Switek to be the advisor. 
Next, she contacted the Epilepsy Services of New Jersey for some help. "They were so generous to donate all the items we were selling," Gabriella said.
Finally, they had to decide when they would sell the items. They sold all purple scrunchies, pop sockets, and wristbands.
Mr. Switek and the senior class officers were very supportive to Gabriella and her goal to have a good outcome on the fundraiser. Senior class officer Joseph Golden said, "I am happy we were able to shed light on the illness and provide financial support to the Epilepsy Services of NJ."
Gabriella said, "This awareness week means so much to me. I've always wanted to do something to help the cause in any way and im so grateful the school got involved. I got to be open about the disability I live with day to day and I had the opportunity to make a difference."
Epilepsy Awareness Week is very important to faculty advisor Mr. Switek as well, and he is glad to see students getting involved. Mr. Switek said, "I personally suffer from epilepsy, but this was important for me more to see students taking initiative and spreading awareness about a condition many people are unaware of or which they misunderstood."
All proceeds from the fundraiser were donated to Epilepsy Services of New Jersey. Gabriella Gangemi was very happy with the outcome of the fundraiser and was very grateful for all the support she received from her teachers and peers.