Woodbridge Welcomes Ms. DePinto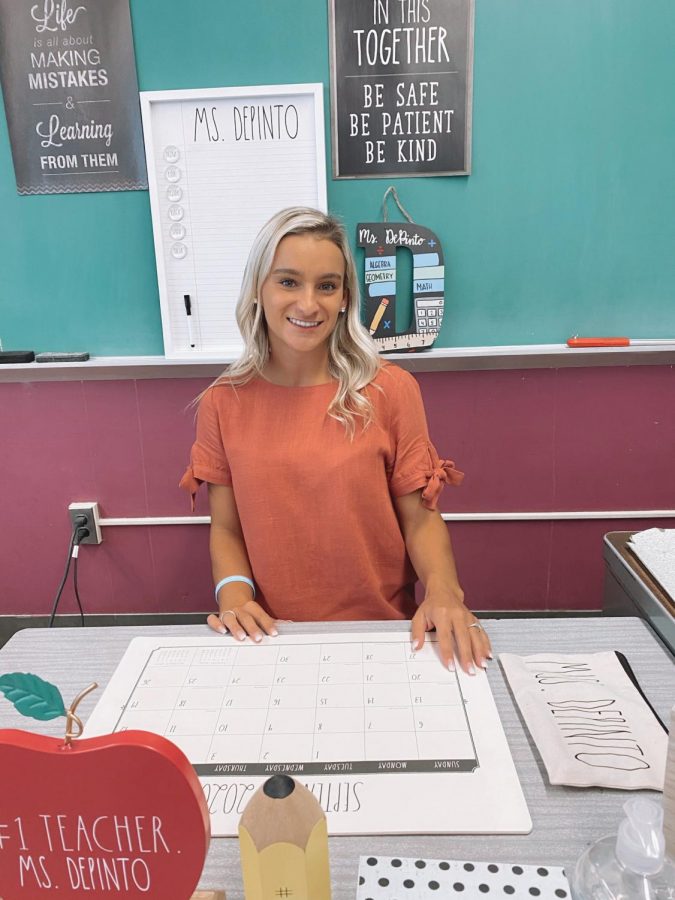 This is Ms. DePinto's first year being a math teacher at Woodbridge High School. She attended Montclair State University and studied secondary education mathematics.
The Barron Perspective: What is your name?
Ms. DePinto: Victoria DePinto
BP: What classes do you teach? 
MD: Algebra 2 and Algebra 1
BP: What were you doing prior to teaching?
MD: Before teaching, I have had multiple coaching jobs for cheerleading, gymnastics, and tumbling.
BP: What made you want to get involved in education?
MD: I have always wanted to be a teacher. I love helping others and being a role model. 
BP: How long have you been involved in education?
MD: 2 years.
BP: What college did you attend?
MD: Montclair State University.
BP: What did you study/major?
MD: Secondary Education Mathematics
BP: What are your first impressions of WHS?
MD: My first impression of WHS was that the staff was very welcoming. I was very excited to be a part of the WHS staff. 
BP: Are you involved in any extracurriculars for WHS?
MD:  I will be helping coach varsity cheer this year!
BP: How do you feel about your first year at WHS being on remote learning so far?
MD: As the start of the year was very different than any other, I appreciate the cooperation of my students as we try new things and the staff for being so helpful! 
BP: What were some challenges you have faced with the new style of teaching?
MD: A challenge I have faced with the new style of teaching is not being able to do problems on the board to display for my students. Instead, I am getting used to using Kami. 
BP: What are you looking forward to this school year? 
MD:  I am looking forward to building a strong relationship with both my students and my athletes. 
BP: Did you ever anticipate your first year teaching at WHS would play out like this?
MD:  I did not expect my first year at WHS to be like this, but I am thankful that the staff is so supportive during these times to make me feel better about how things are happening and what is happening.
About the Writer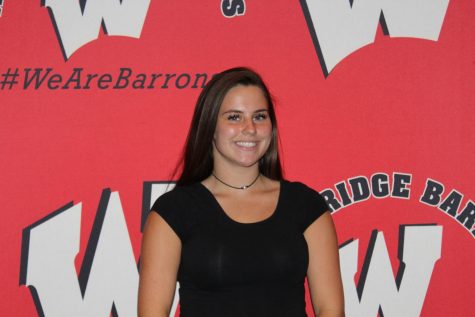 Meaghan Motz, Editor
Meaghan Motz is a senior, and this is her third year writing for The Barron Perspective. Meaghan is a softball player. She grew up in Woodbridge with her...