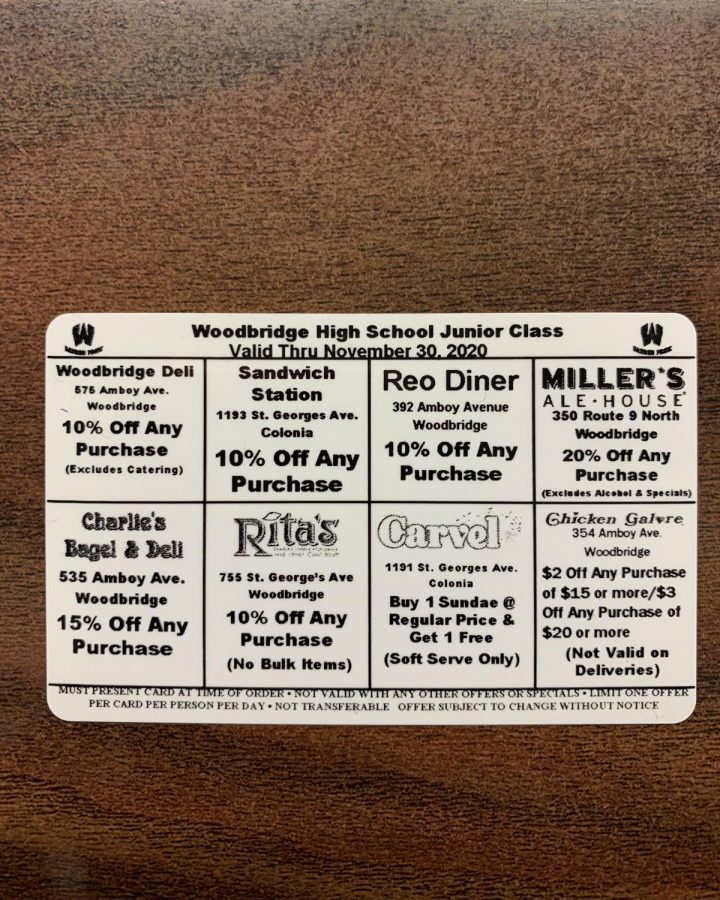 Simranpreet Kaur
Woodbridge High School is organizing several fundraisers this year to help raise money for these activities and clubs. These fundraisers are available for all students and staff to enjoy. 
Student Council prepared a Krispy Kreme Fundraiser this year. Out of the total amount of money a student sells, 15% went to student accounts which help pay for caps and gowns, prom and cotillion tickets, yearbooks, and school trips.  Ms. Huber and Mr. Cilento ran this fundraiser, and provided information to students who were interested in selling Krispy Kremes. 
The Junior Class has had many different fundraisers including, pop sockets, Orchards Pies for Thanksgiving and discount cards. In the future, the Junior Class is planning on selling Chromebook covers.
The Junior class is fundraising as an attempt to gain money for cotillion. Junior Class officer Meaghan Motz believes that the fundraisers so far have been successful. "A lot of people have been interested in selling pies, and the discount cards are definitely by far our biggest fundraiser," Motz said.
The Senior Class has also been fundraising to raise money for prom. They have been fundraising by selling fall senior shirts and glow sticks at the football game. The Senior Class also prepared a Halloween movie night, restaurant fundraisers, and they gained profit from the Powderpuff and Homecoming games. 
The Senior Class is also going to sell spring shirts and they are planning on joining with the Junior Class to sell merchandise. Senior Class Officer Madison Carral feels that out of the fundraisers Homecoming was the most successful and expects a great response from Powderpuff. "We're planning to do more and reach out with the entirety of the senior class so we know what designs are best to put," Carral said.
The Movie Night fundraiser took place this year for the first time. It did "fairly well" however, with more advertising next time it would do "much better". Senior Class advisor Mr. Switek wants for the seniors to raise as much money as they can. "Support the junior and senior class by purchasing a chromebook sleeve," Mr Switek said.
The fundraisers are put together to raise money for future school events. This year students have already been successful in raising money and they hope the same for future fundraisers.