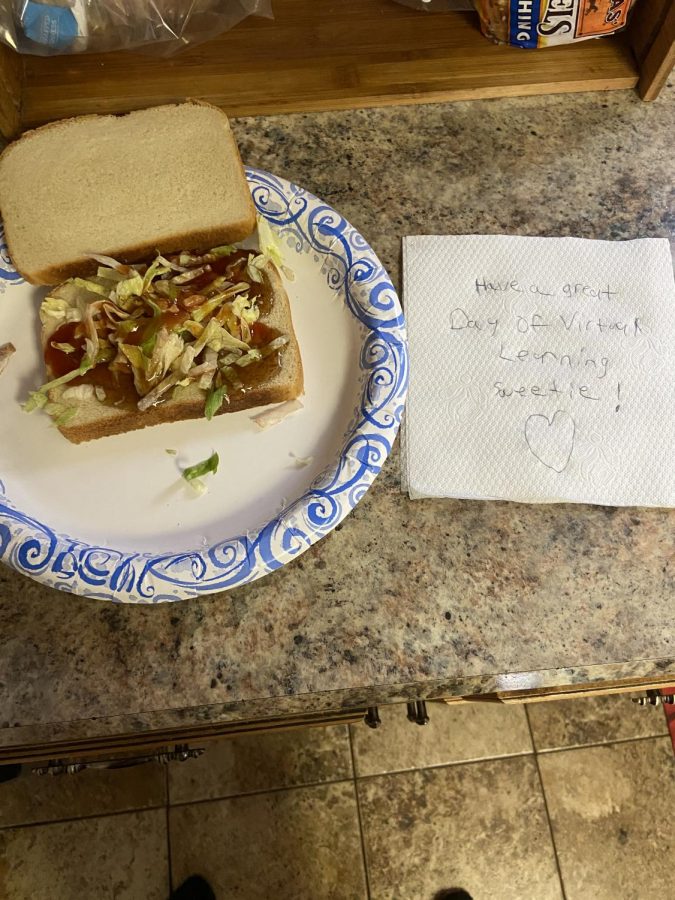 A sophomore student on remote instruction criticized last week's lunch menu, which was planned and prepared by his own mother in the family's kitchen.
The student, Bobby Sniffthis, reportedly saw the weekly menu laid out on a small bulletin board his father had hung in the dining room. Bobby wasn't particularly thrilled with some, if not all, of the meals on the board.
 "She is the absolute worst cook," Bobby said. "She overcooks everything and when she does make something right, it's always disgusting organic junk."
He also claimed that his mother has been feeding him TV dinners and "has never cooked a meal in her  life" up until the pandemic, which she took as an opportunity to get better at cooking. However, it seems her son is utterly disappointed with her lack of progress.
To date, Mrs. Sniffthis puts out the same meals three days a week, in an effort to perfect them. First is Meatball Monday, but they're organic meatballs, and Bobby says the meat source is "unidentifiable."
Tater Tot Tuesday yields either still-frozen tater tots, or overly fried, burnt tots which no amount of ketchup can help. Finally, on Wednesdays Mrs. Sniffthis makes peanut butter and jelly sandwiches on flax seed bread which she cuts into various geometric shapes to work on her knife skills. 
The only problem is that her son has a deadly peanut allergy which she continues to fail to take into consideration.
"I'm still alive out of spite," Bobby said about his mother's determination to become a passable cook. He wasn't alone in his criticism.
Mr. Sniffthis also had a few comments about his wife's cooking. "I can totally see where my son's coming from," he said.  "I try to give her the benefit of the doubt, but her cooking is tearing our marriage apart. I don't know when this is all going to end at this point."
Until school resumes its normal full day schedule, the Sniffthis men plan to enjoy a diet full of take out and prepared meals.