The Girls Junior Varsity Volleyball Team Served an Amazing Season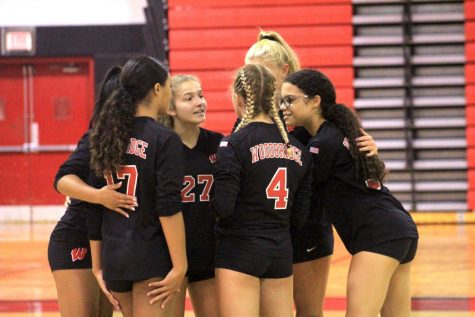 The girls' junior varsity volleyball team did an excellent job achieving their goals for this season. The Lady Barrons had an overall score of 10-11 after placing second in the GMCs for the second time in a row. The team got through the difficult season together and wrapped up the season strong.
Taylor Deliman is a fifteen year old sophomore who is an outside/opposite hitter for the team.  She has been playing volleyball for Woodbridge high School since her freshman year.
"We had a rough few games and ended up being the tenth seed and came in second in the GMC tournament which was for the second year in a row for sophomores, but overall we came together and had a really exceptional season and definitely improved and got closer."  
The home games are played at the gymnasium of Woodbridge High School. Many students and parents come to watch and support the home games. The volleyball season ended on October 30th 2018.
Emily Christie is a fifteen year old sophomore who is a setter. Emily thinks that next year the team needs to work hard so that next year they can be stronger than this year.
"We went all the way the championship and fought hard every second." Emily ended the interview with saying, "I am just very proud of us."
Coach Nardoza is the coach of the girls' junior varsity volleyball team. She does her best to coach the team and encourages the them to do their best, and work hard.
Reema Azouzi is a sophomore at Woodbridge High School and is the outside hitter.
"The team needs to improve in communicating and working together as a team."
Communication and working together is very important when it comes to sports. It helps the teammates to understand each other better, and to develop skill in the sport.
"We are very close to each other. We're like family and we stick up for one another.", said Reema Azouzi, Junior Varsity Volleyball player.
Although the team received second place in GMCs, they are very strong and they got through their loss together, ending the season strong and with pride.
About the Writer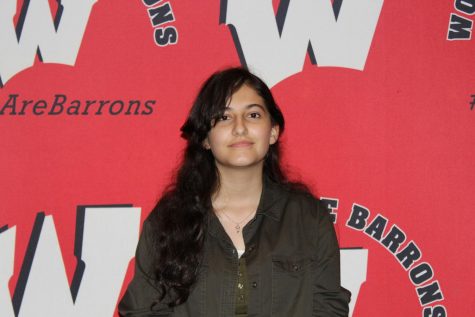 Kanwal Chohan, Editor
Kanwal Chohan is a senior at Woodbridge High School. She plays tennis for Woodbridge High School. Her favorite subject is history and she enjoys reading...