Despedida, Señora Woerner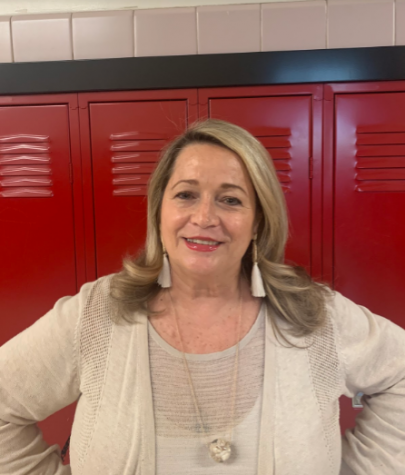 Woodbridge High School Barrons say farewell to the beloved Spanish teacher Mrs. Woerner, who is retiring this year. Before Mrs. Woerner leaves, she shared her last words before she departs from WHS.
Barron Perspective: How long have you taught here at Woodbridge High school?
Mrs. Woerner: "I have been working here for 26.5 years."
Meaning that she had started half of a year, but she stared at the Woodbridge Middle school when it was known to be a junior high school, with many of her past students who are now known to be administrators at WHS today.
BP: What classes do you teach?
MW: "I am a level one teacher, and I teach Spanish 1R."
BP: When you first arrived at Woodbridge High School, what were your first thoughts?
MW: "How lucky I was to teach with the teachers that were my co-workers and department head."
BP: Did you have a job before you came to Woodbridge High School?
MW: "I had a full-time job as a mother at home. I taught and then I left teaching, that was when I was home for 16 years. Up until I then came back to Woodbridge High school for my 26 years."

BP: What do you plan to do after your retirement?
MW: "I plan to totally enjoy life, sleep in and be somewhere warm before the winter time!"
BP: What is your favorite memory from working here?
MW:  "My favorite memory is all the different children, students that I have taught and truly the work environment. I am in a wonderful working environment with the most wonderful educators!"
BP: What is your favorite thing to do as a teacher?
MW:  "I love introducing the students to a new language of the first level because I had horrific experiences starting out with Spanish. Therefore, I enjoy getting my students started in the language as well as exposing them to the culture."
BP: How are you going to spend your last couple of weeks here at WHS?
MW: "Enjoying and savoring every moment!"
BP: How would you describe your overall experience here at WHS?
MW: "It is emotions from A to Z. There were good days and there were bad days, but the more good outweighs the bad. And seeing when the light turns on in a student is one of happiest things to me."
BP: Do you have anything else to add?
MW: "I'm just looking forward to the next chapter in life, to see what it brings. I am looking for sunny days!"
About the Writer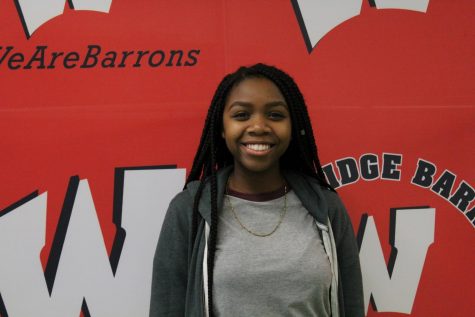 Silvia Kariuki, Reporter
Silvia Kariuki is a 16 years-old girl. She was born and raised in Woodbridge, New Jersey. She was Kenyan. She speaks a little bit of Swahili, and very...