Woodbridge High School Opens up More Opportunities for Students with SAT Testing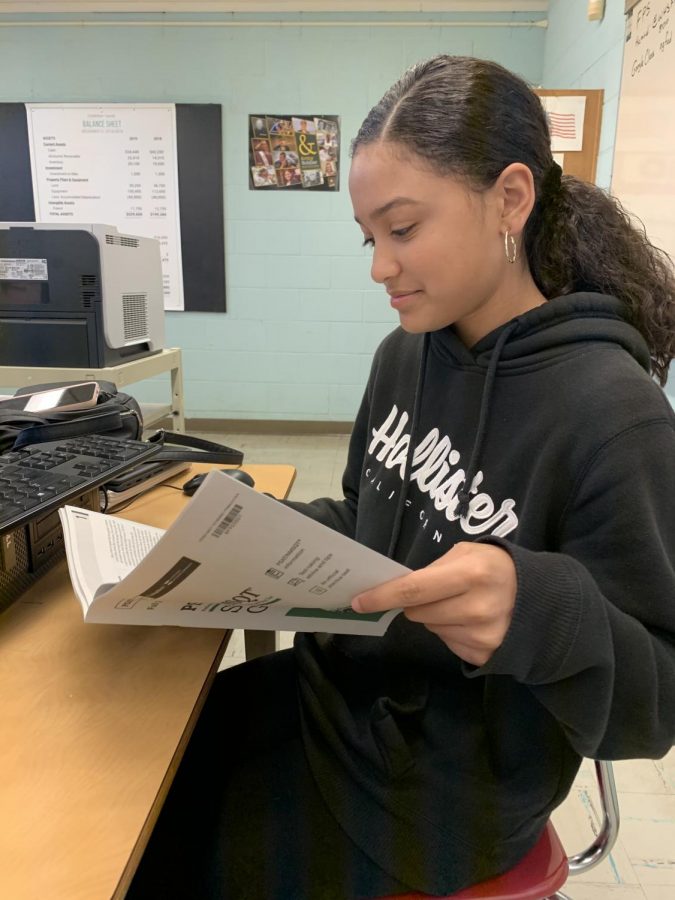 Woodbridge High School begins another year preparing the seniors for the SATs, which took place on Wednesday, October 16th. The test is paid for by the Woodbridge Board of Education and gives an equal opportunity to all students to take it without having to pay for the test themselves. 
Senior Gabriella Gangemi feels that this is a great opportunity for her as it gives her and other students the chance to take it. "I am excited to take [the] free SATs in school because it gives me the opportunity to get a better score without having to pay," she said.
WHS also provides the students with in-school SAT prep classes to ensure that they are prepared. Careers and financial literacy teacher Ms. Kavaja feels that students should use their PSAT scores as a reference to decide if they need to take SAT prep classes. 
"Students should consider their PSAT scores as a baseline to help them determine if they would want to take SAT prep classes in junior or senior year to help them with obtaining a desirable SAT score," Ms. Kavaja said.
Not only does WHS provide SAT prep classes, but the district also provides an SAT boot camp. The SAT boot camp teaches techniques to students that would help them in answering test questions for math, reading, and writing.
According to guidance counselor Mr. Kane, practicing for the SAT before taking it is very important. "I believe any extra help is beneficial for the SAT. Practice questions are the best way to prepare." 
"Studies have also shown that students who take the PSAT and/or take practice tests score on average 100 points higher." Mr. Kane said.
SATs and PSATS  should be taken very seriously and students should prepare prior to taking it. The tests took up the majority of the day on the 16th, with 4th block being the only active class.
About the Contributor
Simranpreet Kaur, Reporter
Simranpreet Kaur is a Junior at Woodbridge High School, and she is very eager to start her first year in journalism. Her favorite subject is English and...