The Barron Mobile Agenda is on a Roll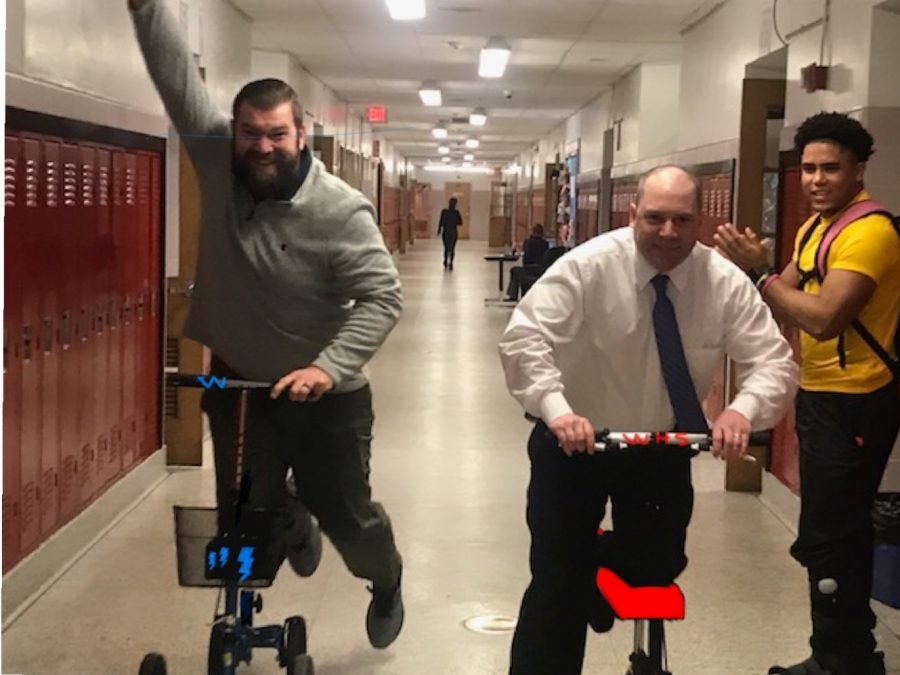 This year, Woodbridge High School introduced scooters to people who are injured for convenience and efficiency.
The scooters, also known as Barron mobiles, are for students, teachers, and administrators who have leg injuries. It has been helpful for many to get around, one being senior Jesus Cabrera. "Even though I'm injured I have a dope ride which makes up for it… I prefer it over my car," Jesus said.  
This year, Mr. Kane, the head of guidance was injured by a kangaroo on his yearly trip to Australia. "I was walking towards some kangaroos in the zoo, and then this buff one came up to me, ate all the food, then kicked my leg. It was the most brutal thing I have experienced."
Mr.Woodhull a geometry teacher at the school injured his leg as well.  "While teaching my class, the students asked me to do the shoot dance. The students were cheering me on as I was dancing, until I slipped," said Mr. Woodhull.
Mr. Kane and Mr. Woodhull added some style to their scooters. Mr. Woodhull had his Barron mobile decorated with blue lightning streaks. He said, "I think it makes me look more powerful."
Mr. Kane chose to decorate his scooter red and black for school spirit. Mr.Kane and Mr.Woodhull's favorite part of having the Barron mobile was their "daily races throughout the halls."
"There was this one day we had our race, it was about to be A lunch and I didn't think we would have enough time. We started the race at that exact moment the bell rang. Students were coming out of every classroom,  but they watched and cheered us on. It was quite memorable," said Mr. Woodhull. 
Students have been demanding for the school store to sell the Barron mobiles. "My friends have been asking me where they can get a scooter, I told them, all they have to do is 'break a leg'," said Jesus Cabrera 
The school had reported that there have been several leg injuries ever since the school introduced the scooters. "I think we may need to get more scooters or find a way to decrease leg injuries," said Mr.Kane.
About the Contributor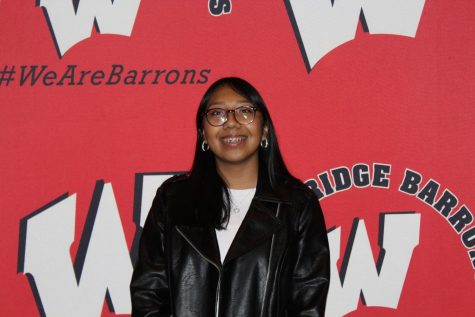 Noemi Grande, Reporter
Noemi Grande is a sophomore at Woodbridge High School and a first-year journalist. She is a swimmer for the Woodbridge High School team and her favorite...