Former WHS Athlete Harry Rutkowski Wins GMC Player of the Decade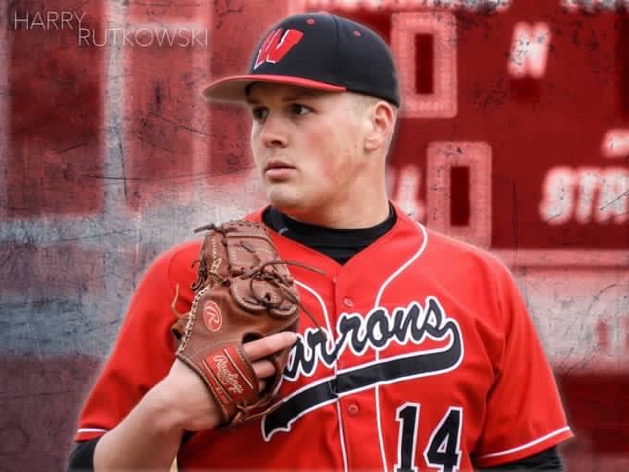 Former Woodbridge High School baseball player Harry Rutkowski has been named GMC Player of the Decade for his outstanding performance while playing for the baseball team. 
Rutowski was a four-year starter and throughout his high school career, he earned several honors including being team captain his junior and senior year, and being named state player of the year by a number of organizations.
Harry was a tremendous leader on the baseball team throughout his two years as captain. Mr.Perry, our current vice-principal, coached Harry along with the former head coach, Coach Urbano.
"Harry was a tremendous leader both by example and communication. He was hard-working as any other player on the team and never took a day off," Mr.Perry said. "He embraced being the leader at a young age, he was first captain as a junior and set a tremendous example for his teammates."
On top of Harry's excellent performance on the baseball team, he also took part in playing football and basketball for the Barrons. Harry said, "This limited my training considering I loved practicing and playing other sports too. I think this played a huge role in being an all-around player considering I didn't just focus on one sport."
During Harry Rutkowski's high school baseball career, he did more than just practice daily to maintain his level of excellence. "During my high school season one of the main things that helped me perform the way I performed was that I would continuously tell myself that baseball was just a game and to enjoy the moment," Rutkowski said. "A lot of athletes in high school feel a lot of pressure from sports because they believe they need to perform well or do their best every single time. Baseball or any sport is a game and the only pressure there should be is to have fun while playing." 
In 2017, Harry's senior year, he finished with a batting average of .483, and an ERA (Earned Run Average) of .59. Harry said, "Winning GMC player of the decade means a lot to me considering all the other talented players that were also awarded. Player of the decade gives me the motivation to keep working and keep getting better."
Woodbridge High Schools Athletic Director, Mr.Ward said, "It means a great deal to have someone who represented Woodbridge High School as well as he did as a student-athlete when he was here, and how he continues to represent WHS as a member of the Rutgers University Baseball Team is a tremendous honor for Harry, his family, and Woodbridge High School."
Currently, Harry Rutkowski is the ace for the Rutgers University Baseball Team. Following this upcoming season, Harry will be eligible for the Major League Baseball draft, and many teams are interested in drafting him.
About the Writer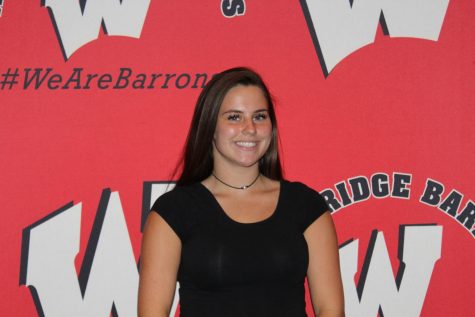 Meaghan Motz, Editor
Meaghan Motz is a senior, and this is her third year writing for The Barron Perspective. Meaghan is a softball player. She grew up in Woodbridge with her...