Daniel Tajes Accepted Into Princeton University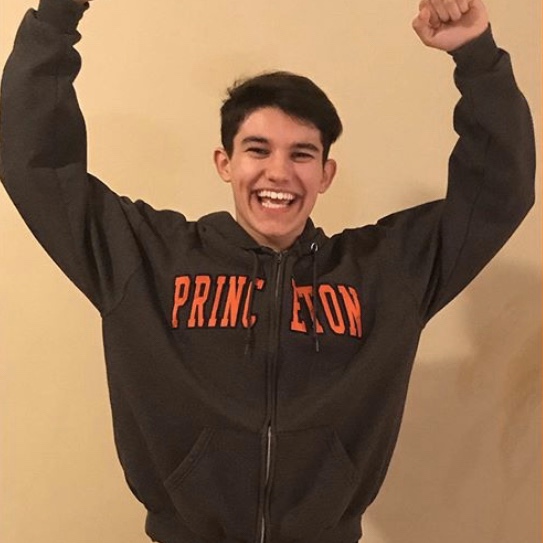 For seniors in high school, this is the time where many are applying to college and awaiting acceptance letters. Someone who truly conquered the application process is Woodbridge High School senior, Daniel Tajes. He was the first student this year to be accepted into an ivy league. 
Daniel Tajes is aware of the influences he has received throughout his academic career. He attributes a lot of his success to his mother and speaks of her overall influence on his life.
"From a young age, she has taught me the value of education and the responsibility it entails. Since she immigrated to the United States to give my sister and I more opportunities than she had growing up in Spain, she has loads of perspective about how fortunate we are to have such good school systems," he said. 
His success in academics is not something that just started. Tajes has had this mindset instilled his whole life and was able to successfully transition this into his high school career.
Someone who witnessed Tajes' intelligence and work rate was his freshman Geometry teacher, Dr. Sampaio. "It was very inspiring to see him work. He was always creative and efficient. There were times where he would figure out a way to solve a problem in a way I did not even think of. He is very disciplined and I think the arts have helped him with that," she said. 
Tajes' work in the classroom is not the only impressive about Tajes. In accompany with his impressive grades is his work in the arts. As a dancer outside of school, a member of the school's choir, and the creator of the Dance Club, Tajes is renowned in the arts.
A classmate and fellow member of the choir Millie Mullings has been alongside Tajes for a lot of their time in high school. "He's a great friend. He always tries to help others and he knows how to make people laugh. Being in the classroom and working on projects with him is great because he always works his hardest," she said. 
Daniel Tajes will be moving on from Woodbridge High School in June to enroll at one of the greatest universities in the world, Princeton. Tajes is ready for the challenge and what the next part of his life holds.
"I will be working on a degree in Chemistry and plan on going to grad school as well. I want to work in chemical research, but I'm not sure specifically what I want to research. I think that's exactly what college is for: to figure out the details of one's future," he said.
As Tajes moves on to higher education, there is no doubt that his work ethic, intelligence, and helpfulness will only continue to grow at Princeton University.
About the Writer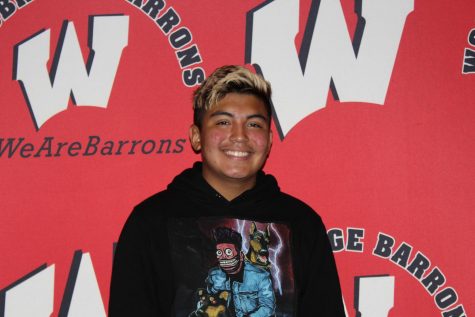 Xavier Pazmino, Reporter
Xavier Pazmino is a senior at Woodbridge High School and a first-year Journalism student. He is a varsity soccer player, the National Honor Society President,...