WHS Introduces IOS App Design Course
A new class offering for all interested in computer science and coding called iOS App Design. Also learning more about Apple and Apple applications. The course will be taught by Mrs.Murgittroyd who is also the Advancing with Apple teacher and will be a full semester class.
New technology will be introduced to the class with incoming updated iPads and MacBooks. In addition to the new gear, the iPads and MacBooks will have new software and a new Swift Playgrounds app, which is also the type of programming done with Apple.
"Any student who wants to do computer science, coding or anything tech in the future, this course will introduce them to a new type of coding on different devices," Mrs.Murgittroyd says about how this course can help students.
Mr.Perry wanted to add this course in and the significance of adding this course was to have something more complex for the students already familiar with Apple products.
"Something that was talked about over the summer with Mrs.Murgittroyd and she was willing to teach it. Good addition in the spring as a pilot class for now," Mr.Perry added for how long they have been talking about adding this course.
Gianna Maisano is one of the students who have the course on her schedule for the spring semester, as she will be one of the first to take the class.
"I'm looking forward to potentially learn a new coding method and the contrast between iOS and Windows," says Maisano on why she took the course.
The course will be adding 8 people for the spring semester as they are testing how the class will run. There will be more spots open for the class next year as the class will open up to students who have taken computer science or Advancing with Apple.
The course will help the students and find new ways to integrate technology into the curriculum.
About the Writer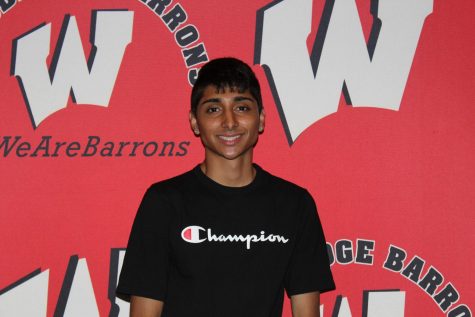 Rohan Desai, Reporter
Rohan Desai is a senior at Woodbridge High School and in his first year of Journalism student. Rohan is a volleyball player, run cross country, and a safety...