Welcome Mr. Molina to Woodbridge High School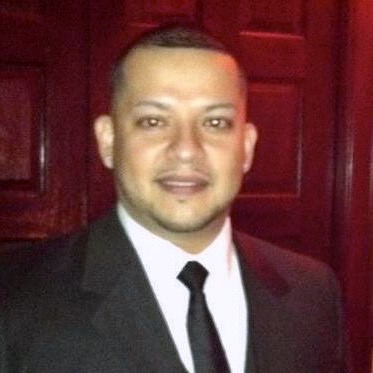 Mr. Molina is a first-year educator at Woodbridge High School, teaching Family Consumer Science and Culinary. Prior to teaching, he was a chef and assistant director of food services for Chartwells.
The Barron Perspective: What is your name?
Mr. Molina: Brian Molina.
 BP: What classes do you teach?  
 MM: Family Consumer Science/Culinary.
BP: What were you doing prior to teaching?
MM: Chef & Assistant Director of Food Services for Chartwells, which is the foodservice company that provides food for Woodbridge Township School District.
BP: What made you want to get involved in education?
MM: I've always had interest in education; I was an Early Childhood Major for my first two years of college.
BP: How long have you been involved in education?
MM: This is my first year as a teacher.
BP: What college did you attend?
MM: Kean University (BA) Hudson County Community College (AAS) in Culinary Arts.
BP: What did you study/major?
MM: Political Science.
BP: What are your first impressions of WHS?
MM: I've been part of WHS for a while, so I have met many of the administration throughout the years.  I was the Chef at WHS for a little over 3 years before receiving a promotion with Chartwells.  However I did train the new lead Mercedes, so WHS remains in good hands.
BP: Are you involved in any extracurriculars for WHS?
MM: At the moment no, but would like to form a Culinary Club & I would not mind an opportunity to coach Football & Baseball.  I have coached Varsity football at my Alma Mater Hudson Catholic in the past and currently coach baseball in Hopelawn.
BP: How do you feel about your first year at WHS being on remote learning so far?
MM: It is a challenge, just as if we were in a classroom setting.  Being a new teacher, I have to learn to adapt to any situation.  I currently teach remotely in the classroom, so the students have a feel of the surroundings.
BP: What were some challenges you have faced with the new style of teaching?
MM: The main thing for me is engaging the students; on the computer, the challenge is that our cooking is very limited.  Students are home alone and most are not allowed to cook without an adult present.  As a Chef, I have always had a hands-on approach to teaching cooks and staff, "Lead by Example" I am a big believer in that motto.  I want to continue that approach with my students, I want them all to learn, I want them to be their own critic on what they produce in the classroom.
BP: What are you looking forward to this school year? 
MM: I'm looking forward to having the students back in the building at some point.  Also to keep learning as a first-year teacher.
BP: Did you ever anticipate your first year teaching at WHS would play out like this?
MM: No, I don't think anyone would anticipate their first year as a teacher would be behind a computer screen teaching lessons.
BP: Anything else you would like to add?
MM: I have over 15 years of experience as a Chef, working in restaurants, country clubs, hotels, corporate catering, and education settings.  Dr. Lottmann presented the opportunity to teach at WHS, which got my wheels turning, and saw it as a great fit to make the transition into teaching a field that I know so well.
About the Writer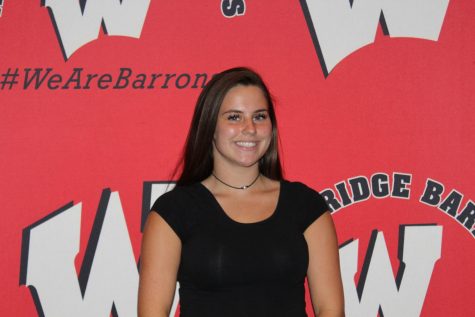 Meaghan Motz, Editor
Meaghan Motz is a senior, and this is her third year writing for The Barron Perspective. Meaghan is a softball player. She grew up in Woodbridge with her...