Students React to Schedule Changes
Woodbridge High School students were asked to share their thoughts on the two types of schedules they've experienced and which one they enjoyed the most.
The school year began on a remote schedule, with all students learning from home and teachers having the option to teach from home or from school.
The remote schedule requires students to log in at 9:20 am, for four one-hour long classes, and provides a thirty minute lunch, as well as 15 minutes between blocks 1 and 2 and blocks 3 and 4. The school day ends at 2:20 pm.
Kalel Wong, a Junior at Woodbridge High School says he prefers the remote schedule because the lunch lets him "get time to eat and feel more energized." He also says the 15 minutes in between classes gives him "more time to get ready for his classes."
As the number of Covid-19 cases decreased, the school district reassessed their plan and determined it was safe to return to a hybrid model for in-person instruction.
The plan for students to return called for a schedule change which catered to in-person students' needs, specifically reducing passing time from 15 minutes to the traditional five, and removing the 30 minute lunch break because the hybrid in-person students would be operating on a strict half day schedule, without lunch.
The Woodbridge High School students all agreed that a lunch is beneficial. Junior Jala Bacon said, "When I don't eat lunch my stomach hurts, and even when they don't give us a lunch they don't let me eat in class."
The hybrid schedule begins at 9:45 am with five-minute breaks in between each class to accommodate class changes for in-person students. The school day ends at 2:12 pm.
Sophomore Eric Jensen says the hybrid schedule allows him to do more work than he could at school, and that the hybrid schedule makes him more productive. 
Junior Angel Vega says he prefers the hybrid schedule because "you get 30 more minutes to sleep," and "the hybrid schedule gives me time to eat breakfast."
The hybrid schedule was only in effect from October 12th until October 30th, the last day before fall break. The school returned to virtual instruction to accommodate the need for those who traveled out of state during break to quarantine.
The intention was to begin hybrid instruction on November 23rd. However, the school never returned to hybrid instruction following the quarantine, because shortly thereafter, Dr. Zega, the superintendent, moved the district back to remote learning with board approval.
Students may find the hybrid schedule easier to be productive due to the extra time to sleep or because less breaks in their schedule allows them to be more focused. The counterargument is that the remote schedule makes allows for greater productivity because the time between classes allows for a chance to prepare.
Students, staff, and parents need to be flexible during this time due to the unforeseen circumstances. Changes in schedule can be hard to deal with as many people may have to alter their routine or make changes to plans they had already made.
About the Writer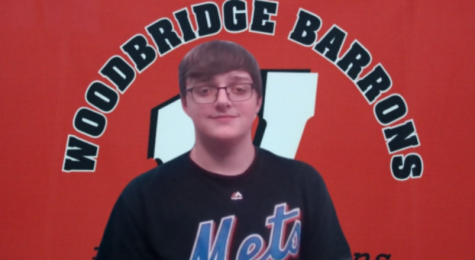 Ryan Fijol, Reporter
Ryan Fijol is currently a Junior at Woodbridge High School. It is his first year as a Journalism student. He grew up in Fords with his mother, father,...