Ballads 1 Album Review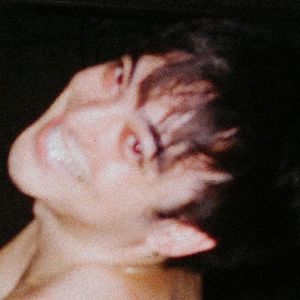 George Miller, popularly known by his stage name, Joji, is an Australian-Japanese singer, songwriter, producer, one of the biggest names of media company, 88rising, and former Youtube comedian who built up his fanbase on Youtube by filming The Filthy Frank Show. Joji skyrocketed once he released his In Tongues EP on November 3, 2017, and on October 26, 2018, Joji released his debut album, Ballads 1, grabbing the attention of R&B/Soul fans and trip-hop/lo-fi fans. This album features artists such as Clams Casino, Shlohmo, D33J, and Trippie Redd.
Ballads 1 focuses primarily on love simply because it's something that everyone can relate to. "I think anyone from each side of the spectrum of anything will just know what heartbreak is on the same level, probably." said Joji. His vocals on the album let out a "vintage vibe", which perfectly accompanies his topic of heartbreak and romance.
Whether Joji is singing about a one sided relationship in ATTENTION or saving someone from himself in SLOW DANCING IN THE DARK, he portrays his emotions of heartbreak gracefully with a slow tempo while simultaneously displaying a catchy tune. Joji also shows more experimental tones in WANTED U and more upbeat tones in CAN'T GET OVER YOU and TEST DRIVE.
Ballads 1 is one of my favorite albums, primarily because I favor softer songs that revolve around story lines. I would recommend this album to anyone who shares the same interest. My personal favorites on the album are ATTENTION, TEST DRIVE, and SLOW DANCING IN THE DARK.
After listening to the album, one could make the conclusion that Joji wants more in life than heartbreak and failed relationships. The introduction of the album, ATTENTION, talks about the narrator's dilemma of being in love with someone who does not give him the attention he craves. This song creates a desperate and depressing tone with the lyrics "Girl, would it kill you just to show a little bit of attention?" and, "I thought I'd vocalize my traumas but nobody will listen." Joji perfectly portrays his hardships with the tones of this piece.
TEST DRIVE depicts a story of the narrator who enters a relationship with the intentions of keeping it long-term. However, his significant other is only interested in a short-term relationship, or a test drive, and wasting his time.
SLOW DANCING IN THE DARK , the most popular track on Ballads 1, provides the story of the narrator who wants to stay away from the person he loves with the intention of saving that person from himself. The lyric, "When I'm alone slow dancing in the dark, don't follow me. You'll end up in my arms," suggests that the narrator is suffering from an internal issue of which he does not want his significant other to interfere with the fear of spreading his pain to him/her. Joji presents his belief that he is not good enough for his love interest with the lyrics  "Give me reasons we should be complete. You should be with him, I can't compete,". and "Can't you see I don't want to slow dance in the dark." "Slow dancing in the dark" would refer to the internal hardships he wishes to face alone. This song stands out because Joji uses the most of his voice unlike in other tracks. During the chorus, Joji decides to project his vocals creating a unique aspect to this song.
Overall, this album could appeal to people who enjoy listening to smooth and soft tones. Joji's popularity skyrocketed with his debut album, Ballads 1, that made number one on the Top R&B/ Hip-Hop Albums Chart and number three on the all-genre Billboard Top 200. Altogether, Joji's Ballads 1 is one of my favorite albums of 2018 and I would definitely recommend it to anyone who is a fan of R&B/ Hip-Hop.