Woodbridge High Has Conducted the Annual Chemistry Competition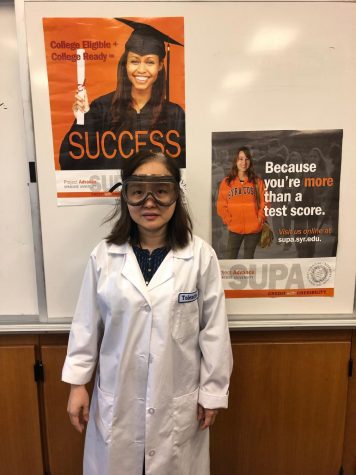 On  March 13, Woodbridge High School conducted its annual American Chemical Society Olympiad Examinations Task Force Chemistry Competition.  It was directed by chemistry and forensics teacher Ms. Tolentino.
The competition takes as to give students an opportunity to "compete and show their ability and skills in chemistry." Questions are prepared by the American Chemical Society Olympiad Examinations Task Force. They consist of topics found throughout AP Chemistry: thermodynamics, intermolecular forces, acid/base reactions, and "some other topics not found in AP Chemistry."
So far, the test the students have taken is the local section in New Jersey. If the students qualified/passed, then they will be able to compete even further at the national and international level.
John Kim, a junior, was one of the students who took part in the Chemistry Competition, saying that he did so because of Ms. Tolentino. "I enjoyed this competition because I love chemistry. I've always had an affinity for any science," he sais.
As for how these type of competitions affect schools, John said that it's a "good opportunity" for high schoolers and that they help "expand" their knowledge and interests.
Sophomore Gia Dominguez said, "This is a great activity that WHS offers to its students, [we] deserve these types of competitions to let [us] explore [our] interests in a certain subject." She also said that without this activity, students may not have the same opportunities as if they did have it.
According to Ms. Tolentino, scores from the test should be coming in very soon. As more and more students partake in activities like the Chemistry Competition, the knowledge/interest in science grows amongst WHS Barrons.