Nicole Bialy Named All Division and All GMC All Conference
Nicole Bialy has been selected for the All-Division and All GMC All-Conference for Woodbridge High School Girls Volleyball team. As a junior, Nicole Bialy came into the 2019-2020 Varsity Girls' Volleyball season hoping for a winning season.
Bialy is playing her third year for the Woodbridge High School volleyball team and her second year on varsity. Bialy has been playing since she was in the seventh grade and has played opposite hitter and setter. She was inspired by her older sister to play and tried other sports but fell in love with only volleyball. Bialy finished the season with 210 assists and 42 kills.
Bialy credits her team for helping her win this award. "As soon as I started playing, I knew I would be doing it for a while because all I wanted to do was improve and be as good as the older girls," she said.
"She is a great player and a great student, as well," Coach Jacovinich, the varsity team's head coach, said. "She always works hard and goes out there trying to be the best every time and that is what makes her the player she is: a junior captain with great leadership abilities, which I have seen grow over the years. Can't wait for the next season to come."
Senior captain Virginia Ryan is playing her third year on varsity and fourth year for Woodbridge High School. She believes Bialy deserved to be selected for the award
"I am so proud of her. She deserved this award and I couldn't be happier playing with Nicole for the three years that I have," said Virginia Ryan.
Finishing with a record of 16-11, the Woodbridge High School Varsity Girl's Volleyball team has had an amazing season. As she is approaching her senior year, Nicole is looking for another stand-out season.
About the Writer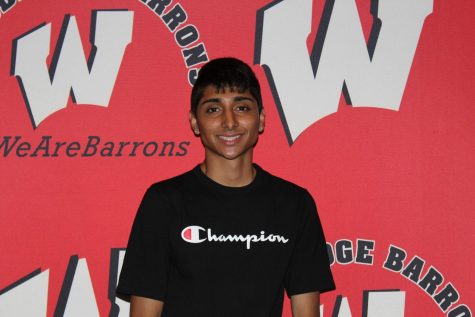 Rohan Desai, Reporter
Rohan Desai is a senior at Woodbridge High School and in his first year of Journalism student. Rohan is a volleyball player, run cross country, and a safety...