Millie Mullings Selected to All-White Division Team
After a successful volleyball season, Millie Mullings was selected to the All White Division team. This selection honors the best players from the Girls' GMC White Division. Mullings played a major role in helping secure the Lady Barrons' 16-11 record. Mullings finished the season with 94 kills and 54 assists. 
Barron Perspective: How long you have been playing volleyball and how long have you been in the program?
Millie Mullings: I have been playing volleyball and have been apart of the program for 4 years
BP: What is your favorite part of being on the volleyball team?
MM: My favorite part about being on the volleyball team is the relationships and respect you build with players from your team and other teams. 
BP: How does getting this personal achievement make you feel?
MM: It makes me feel appreciated because now I know that all my hard work has not gone to waste. Getting this recognition is something I dreamed about ever since hearing of it
BP: What have you learned this year that has made you a better player?
MM: I have learned to focus on and to always put in 100%. In previous years, we have always had upperclassmen to help and carry the team. Now that the responsibility is on me, what I do as a captain and a player reflects in the way my team performs. I learned to be more of a leader.
BP: What is the next step in your volleyball career?
MM: I would love to continue playing volleyball in college. I have been scouted but those colleges do not accommodate my major.  If I am not recruited by a college that accommodates my field of study then I will try to be a walk-on player. This might be my last year playing volleyball and I am very pleased with how it went. 
About the Writer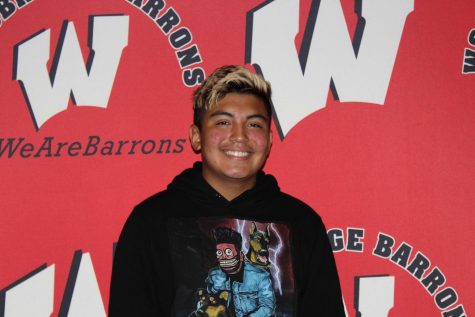 Xavier Pazmino, Reporter
Xavier Pazmino is a senior at Woodbridge High School and a first-year Journalism student. He is a varsity soccer player, the National Honor Society President,...