Girl's Volleyball Win 2019-2020 White Division
Woodbridge High School's Girls Volleyball Varsity team were crowned division champs for the 2019 fall season. The team entered the State Tournament with a 16-10 record. 
As the season came to an end, this was Coach Jacovinich's third year of coaching the varsity team. Even though they lost seven seniors this year, players stepped up and competed at a high level from the beginning. 
"Our team has worked together collectively as a group since the first day of practice…Our team has improved in every aspect of the game since the start of the season."
He feels "very happy" since it was one of their goals for this season. They accomplished it through "hard work, commitment and dedication."
Mr. Ward, the athletic director here at WHS, also said some things about the victory. "I'm proud of all our teams no matter their record because I know they sacrifice a lot to be a part of the team…I feel really happy for the coaches and players who put so much effort into trying to be the best they can be."
As to their success, he attributes it to the good coaching, talented players, and "great" team chemistry. "They have fun and get along."
Martina Josifoska, a senior on the team, has been on the team for all four years of her high school experience. This season for her was "amazing" and it was "an honor to be able to put another year on the banner." The team came together to bring back the title to Woodbridge. "I feel proud of not only myself [but also] my teammates." 
Martina also said some aspects of this years improvements and insights. She said that she has improved on her serving, "it's been more consistent and that allowed us to get good leads in our games."
As for her future in volleyball, she does plan on playing volleyball in college; she already is getting recruited for many teams. However, she thanks her coach for "helping [her] become the player [she] is today…[and] for him being so positive]."
The fall sports have come to an end, now the players and coaches are looking forward to the next school year and what is to come.
About the Writer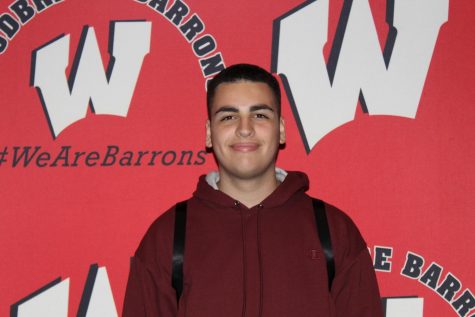 Diego Rolon, Editor
Diego Rolon is a senior at Woodbridge High School and a third-year Journalism student. He was born and grew up in Puerto Rico for a year and then moved...