WHS Visits Washington D.C.
Students from Woodbridge High School went on a field trip to Washington D.C. on Monday, November 18. Ms. Gulics was the teacher who planned the trip for the students to visit many memorials and historic pieces on this trip to Washington D.C..
The students and staff got to visit the Lincoln Memorial and got to tour the Holocaust Musuem. In the Holocaust Musuem they got to visit some exhibits, such as "the lifestyle of prisoners, family portraits from the prisoners, the vehicles they were transported in, and the shoes the prisoners [wore] before being put into the gas chambers."
Anaiya Sosa, a senior who went on the trip said that it was "a really fun and educational experience". On the drive towards their location, she said they got to see a distant view of the White House. 
She learned about the prisoners and their lifestyles during the Holocaust; not only about Jewish prisoners, but prisoners with mental illnesses, different sexual orientations, and different races.
Anaiya's favorite part of the trip was seeing either the exhibit displaying the prisoner's shoes or the child prisoner section. "Both were very indescribable and unforgettable." 
Paige Bakos and Victoria Linea, both juniors, also went on the trip. Victoria said it was a "surreal experience". She learned about many countries that were involved in the Holocaust; "everyone knows about Germany, but no one really talks about what happened in Romania and Slovakia."
Victoria's favorite part of the whole trip was the Lincoln Memorial; "it was just so cool to see this famous monument…in person." She said that this is a trip she won't forget. 
Paige said that the trip was "very fun and informative." "At the Holocaust Museum I learned a lot more than what the schools teach us". 
"The visit to Washington D.C. was a trip to remember and I think that if [someone hasn't] visited…[they] definitely should."Paige's favorite part of the trip was seeing the Lincoln Memorial, "especially up close." 
The trip surely left a mark on many of the students and staff that partook it; making the history of it all a more "interactive" experience. 
About the Writer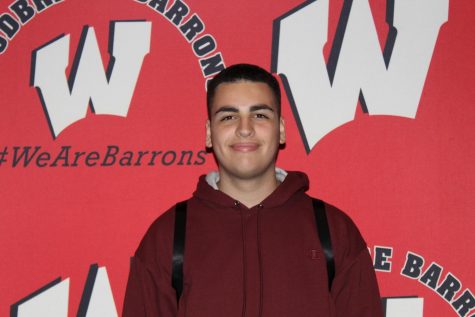 Diego Rolon, Editor
Diego Rolon is a senior at Woodbridge High School and a third-year Journalism student. He was born and grew up in Puerto Rico for a year and then moved...