Barron Perspective Motivates Students with their New Podcast
The Barron Perspective made a new podcast called "After The Bell." The podcast discusses what students do outside of school. The podcast includes Madison Carral and Brianna DeJesus as the hosts and Mikaela Peralta and Giovanni Santiago in the tech team. The members of the podcast came up with the idea to provide students with a new platform. The purpose of the podcast is to discuss the interactive lives of students. 
Madison Carral is a senior and host of the podcast, thinks that it gives a chance for students to discuss their achievements and interests outside of school. "The podcast is meant to explore the outside ventures and activities of Woodbridge High School students," Carral said.
 The podcast  inspires and encourages students to push themselves further and participate in other activities and not limit themselves to school. Mikaela Peralta, a senior and member of the tech team, believes that the podcast also gives many students an opportunity to present themselves as more than what they are behind the school walls. "Every student at Woodbridge is more than their academics, sports, etc. and those passions or hobbies deserve to have the chance to be recognized." Peralta said.
The members of the podcast felt like it was an honor to be a part of the podcast. It was a new experience for them and they were honored to be able to participate. Brianna DeJesus, a senior and host of the podcast, felt grateful for the opportunity. "I am so happy to be apart of this podcast," DeJesus said.
The podcast also provides a great learning environment for the students involved. Giovanni Santiago a senior and member of the tech team, enjoys being apart of the podcast and got to learn new skills. "…I also get to learn about the fundamentals of editing and broadcasting which I find to be interesting," Santiago said.
 The podcast is made with a lot of hard work and effort in order to motivate students and give them the inspiration.
About the Contributor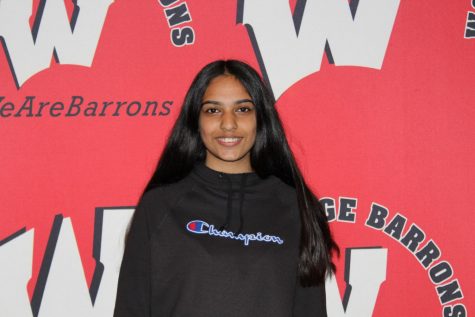 Simranpreet Kaur, Reporter
Simranpreet Kaur is a Junior at Woodbridge High School, and she is very eager to start her first year in journalism. Her favorite subject is English and...