WHS Welcomes Señora Balle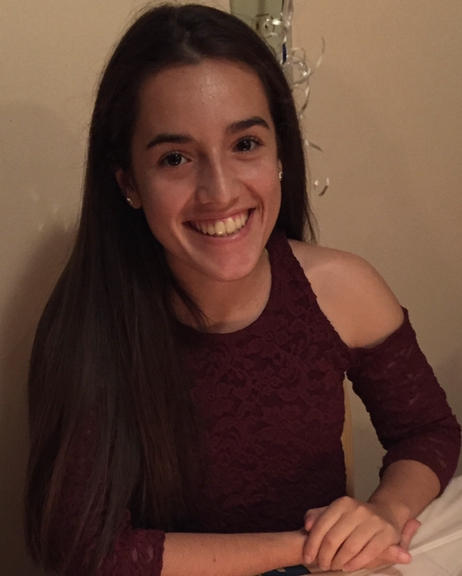 As the new school year has begun at Woodbridge High School, it has also brought new teachers and staff members along with it. Señora Balle is one of those new teachers and is teaching Spanish for this 2020-2021 school year.
Barron Perspective: What is your name?
Seoñra Balle: My name is Ms. Gabriela Balle
BP: What classes do you teach?
SB: I teach Spanish 1S and Spanish 1R
BP: What were you doing prior to teaching?
SB: While pursuing my education degree, I worked for the New York Redbulls Youth Soccer Academy and was also a substitute teacher.
BP: What made you want to get involved in education?
SB: I always knew I wanted to become an educator. I want to inspire and guide our future leaders to make a difference in this world. In this career path, not only are my students learning from me, but I learn so much from them. I get to be a lifelong learner. I am always so excited to create lessons that are engaging and meaningful for my students in order for them to enjoy what they are learning.
BP: How long have you been involved in education?
SB: I have always been involved in the education field, as a tutor and as a youth soccer coach.
BP: What college did you attend?
SB: I attended Kean University. I hold a Teaching Certificate Spanish Education and I have a minor in Sociology
BP: What are your first impressions of WHS?
SB: My first impressions of WHS is that it is very family oriented. I am thrilled to be part of WHS because of its importance on the teamwork and unity aspects.
BP: Are you involved in any extracurriculars for WHS?
SB: At the moment, I am not, but I'm sure in the future I will be.
BP: How do you feel about your first year at WHS being on remote learning so far?
SB: I am always up for a challenge, but most importantly, I want to make sure to never lose my passion and energy while I teach, whether it is in person or remote. Having a positive energy and attitude is very important.
BP: What were some challenges you have faced with the new style of teaching?
SB: Some challenges have been the lagging of the internet connection and missing the face-to-face interaction with my students.
BP: What are you looking forward to this school year?
SB: I am looking forward [to seeing] my students to grow, learn, and achieve their goals that they have set.
BP: Did you ever anticipate your first year teaching at WHS would play out like this?
SB: I never thought my first year teaching would be remote, but it's something not many have experienced before. This is part of an evolving movement and change in the world that we all need to adapt to the best we can; with perseverance, we will succeed.
BP: Anything else you would like to add?
SB: It's so important being true to who you are. We are all capable of achieving our dreams, as long as we set our mind to it and put in the hard work.