COVID-19 Ends Woodbridge Football Season
The Woodbridge High School football season was canceled due to COVID-19 on November 16, 2020, forcing the team to quarantine for two weeks.
The Barrons played the Somerville Pioneers on Friday, November 13th, but lost more than the game. The following Monday, the team learned that one of the Pioneer players tested positive for COVID-19, forcing the Barrons into a mandatory quarantine.
When the quarantine ended, the team was unsuccessful in finding an opponent to continue their season. 
As more confirmed cases were confirmed in the division, the season came to an abrupt close to keep the players safe. It wasn't how the team, the coaching staff, or the administration wanted the season to go considering their efforts.
All season long, the team completed daily temperature checks and screenings of each player, and they encouraged limiting all social gatherings outside of football to prevent a potential outbreak on the team.
Now, the seniors have played their last game of the season and their last game in a Woodbridge Barron uniform.
Anthony Santino, the senior varsity quarterback, is happy he had the opportunity to play during his final seasion. "I'm just forever grateful that we were able to play as much as we did with everything going on around us," he said.
"It's been really emotional for all us, but we're sticking together and continuing to be a family off the field," Santino said.
Coach LaSala, now in his third season as the varsity team's head coach, said he is "very proud of all players and coaches throughout the entire year. Very thankful for the BOE to allow us to play and for the administration for all of their support."
"This team was very special. One of the best, if not the best, group 4 in the state of New Jersey. No doubt in my mind we would have won a championship," Coach LaSala said.
"This team, especially the seniors, deserved better but, unfortunately, so much was out of our control due to the virus," said Mr. Ward, the WHS Athletic Director. "Regardless of their record or how the season ended, the 2020 Woodbridge Barron Football Team will go down in history as one of the best ever to wear red and black."
The Barrons ended the season with six wins and one loss.
About the Writer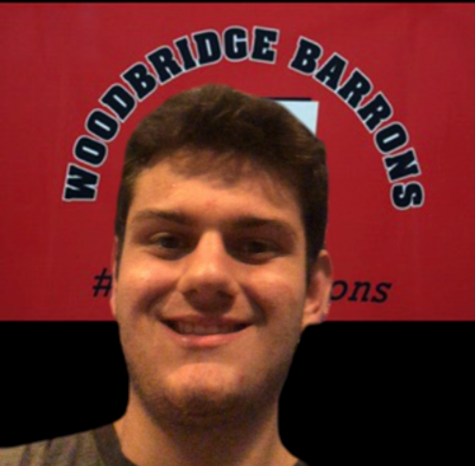 Jason Ligouri, Repoter
Jason Ligouri is a senior at Woodbridge High school. He enjoys watching sports and writing about them. He wrote about basketball in middle school for his...