Teacher Engages Students with Zoom Show and Tell
While schools throughout the state of New Jersey are grappling with engagement issues which are hampering student achievement, Woodbridge High School is enjoying a period of success like no other.
The secret to teachers' newfound success lies in finding a new approach, like how history teacher Mrs. Russell has turned her AP US History and AP US Government and Politics courses into part college-level course, part kindergarten.
Mrs. Russell now requires her students to find an object that is important to them and present it during the beginning of class every day. This is an activity known to all elementary students as show and tell. 
Mrs. Russell has had students show various objects such as thrift store finds to purses from Puerto Rico. Diego Rolon, a senior in her class, has a penchant for showing his favorite healing crystals to the class. "I love show and tell time so much. I feel like people can really get to know me through all of the things I present," Diego said.
"I've really found that after I started incorporating show and tell into our mornings, the students seem to be much more attentive in class," Mrs. Russell said, adding that test scores have improved since she started this initiative about a month ago. 
Show and tell does sometimes "have its issues," according to the APUSH teacher. There have been incidents in the past with students continuing to present objects way after show and tell time is over, and this disrupts the rest of the class, according to Mrs. Russell.
Other than the obvious set back, Mrs. Russell says that incorporating show and tell has been a real success. "I truly recommend this method to all teachers who feel like their students are not interacting/participating in class as much anymore," said Mrs. Russell.
About the Contributor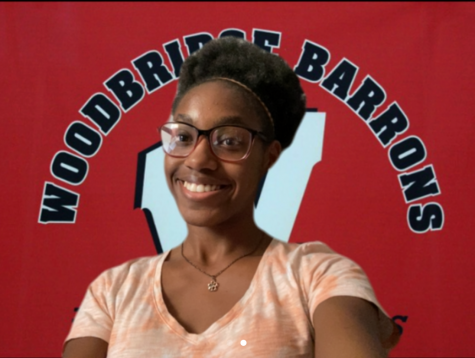 Lauren Carter, Editor
Lauren Carter is a junior at Woodbridge High. She is super excited to continue on to her second year of journalism, so excited she joined the school newspaper....